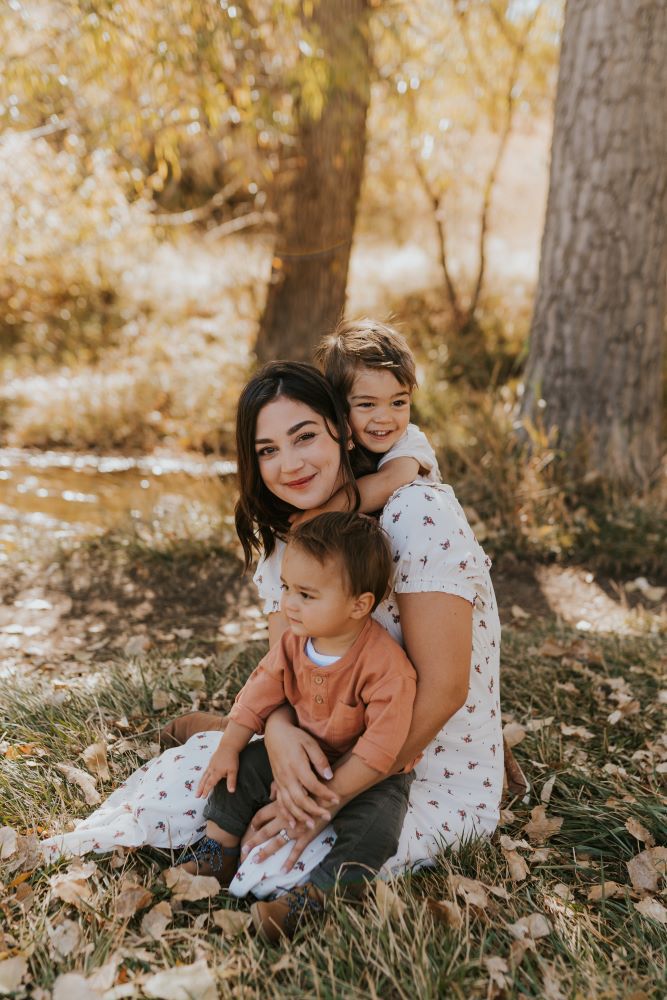 Certified Sleep Consultant
As long as I could remember, I wanted to be a mom. I grew up with much younger siblings and cousins and always felt I had a natural maternal instinct and understanding for small children.
When I became pregnant with my first son in 2018, I never felt unprepared or nervous for the day he'd come into the world. I had several friends already with children who shared their daily routines and what to expect as a new parent.  I especially remember a conversation with my best friend after she had her daughter 6 months before I was due. She explained her sweet little newborn would feed every 2 hours and then would be placed in her swing where she'd instantly fall asleep and wake again after another 2 hours to repeat the process. I thought, "Oh, wow, that's so simple. I am totally ready for that."  My son, Anthony, must have heard this conversation and decided to have his own ideas once born!
Anthony would scream if he were put down, even for a second, which meant I sat up in my bed all night long, holding or nursing my newborn so he would sleep.
I would get up the next morning determined to have a better night.  It never came. My child wanted to be in his mama's arms 24/7, and I was becoming a prisoner to the couch. If he wasn't sleeping, he was crying so, I would give in and nurse him, rock him, and do whatever it took to get him to fall asleep on me, and then there on the couch, I would stay. All-day long.
The nights were worse. My husband and I felt forced to take shifts each night, where we'd be up every hour with a crying baby.  We were never able to go to bed together, let alone have any down time together. Not being together at night was extremely hard for me as I felt so incredibly lonely during the days and still could not have much adult interaction at night.
My mental health started to suffer. I felt stressed, overwhelmed, inexplicably exhausted, and knew something needed to change. 

When Anthony was 3.5 months old, I already knew what we needed was professional help in sleep training our son.  I found Rocky Mountain Sleeping Baby right away and scheduled my call at that moment.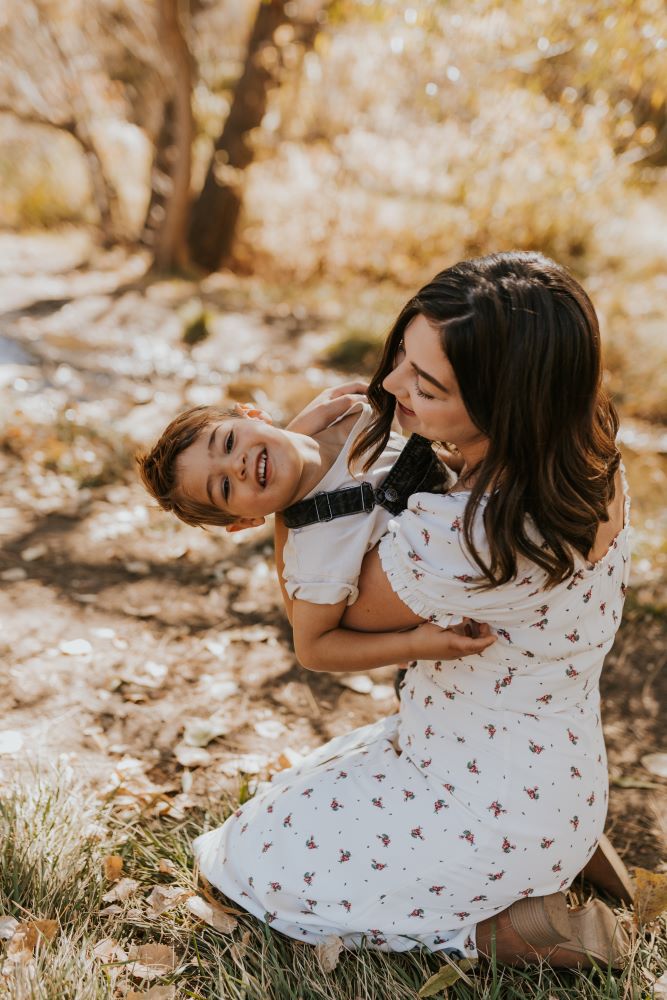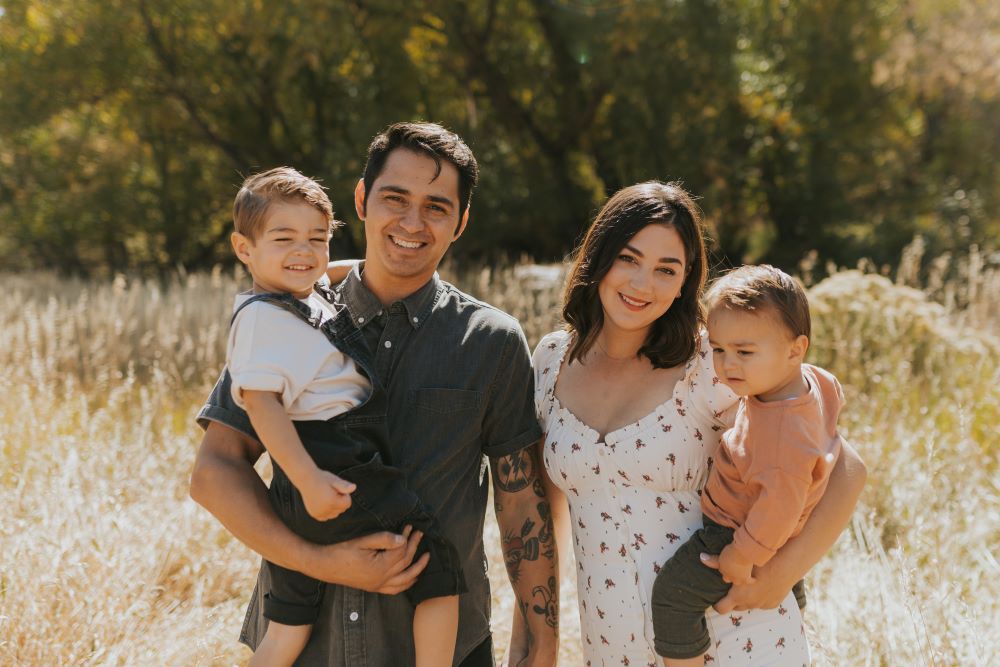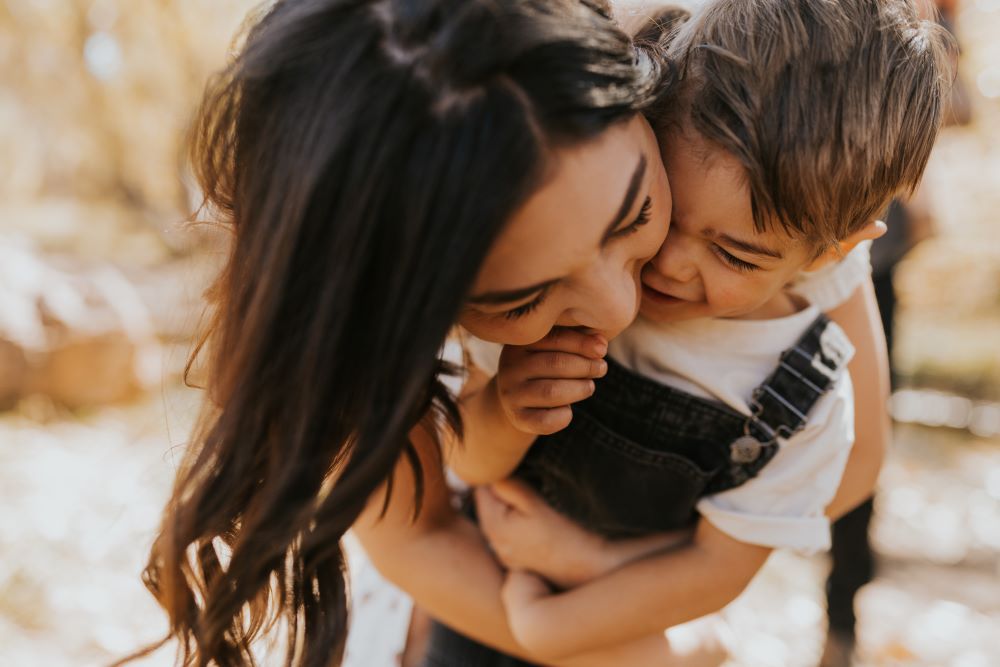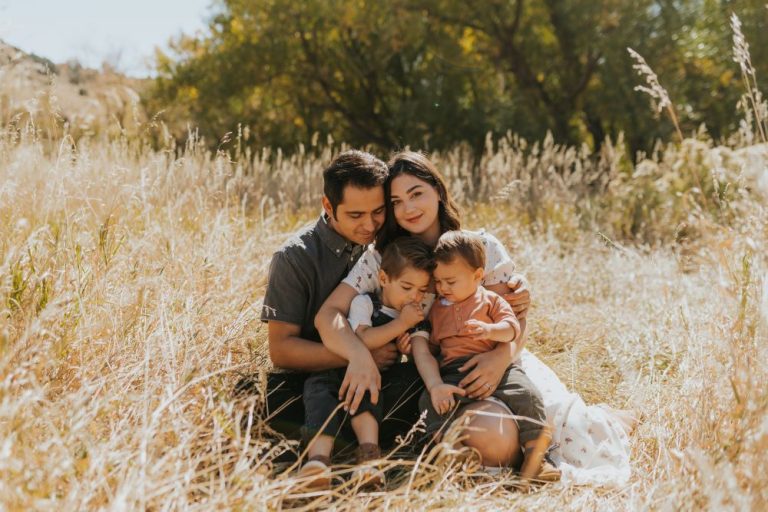 That first call gave me the hope and reassurance I needed that we would all sleep again.
 With their help, I received step-by-step guidance on how to get Anthony to sleep independently and consistently.  Our household was changed for the better.  Anthony became a vibrant and happy baby, and my husband and I were given back the alone time we so needed at the end of a long day. 
After having my second son 20 months later, I applied the same rules of sleep with him and found a much smoother and rested transition – What a relief!
Sleep is so vital to our mind, body and souls, and I, first-hand, know the impacts of poor sleep coursing through the entire household.  Sleep is a science, and any child can achieve great sleep with the right skills and tools. I would love nothing more than to join you and your family to getting the rest everyone needs and deserves. 
On this journey, together, we will:
Help you understand the fundamentals towards rested sleep

Build a step by step plan for your child's sleep

Teach your child independent sleep skills for life

Give you back some freedom and the rest you deserve as a parent!
I look forward to hearing your story and inspiring your journey!
Real parents. Real Situations. Real Results.
Hear what clients have to say about Alex
Thank you so much to Alex at Rocky Mountain Sleeping Baby! Our three year old son had regressed in his sleeping and we were at our wits end...he was sleeping like a newborn. Working with Alex was seemless and easy. She walked us through each night and kept encouraging us to stay the course! By night 10, my son was sleeping through the night without night wakings and staying in his bed. We needed a slow, consistent approach and Alex delivered! Sleep deprivation is real and we are so thankful to have our son sleeping through the night! Our daughter now goes down easily for babysitters, sleeps well on vacations, and also transitioned very quickly to her new room at our new house. We feel well equipped to handle any sleep transitions in the future and are very grateful for everything Darcey at Rocky Mountain Sleeping Baby did to help us!

Alex helped my 3 year old fall asleep on his own and much faster then he had been! He's had trouble sleeping since he was a baby! Alex was compassionate, empathetic, and so encouraging. She enabled us to feel positive even during the challenging nights. I highly recommend her services to any parents who are struggling with their kids' sleep - I actually woke up refreshed this morning for the first time since our son was born!
If I could give Alex at Rocky Mountain Sleeping Baby 10 stars, I would. She was absolutely amazing and so so helpful. I am truly grateful she was here anytime I needed her. She had wonderful ideas and my 3 year old son has been sleeping the whole night through, thanks to her. He was waking up 5+ times a night it was emotionally hurting and draining my husband and and me, we couldn't handle it anymore. If you are wondering if this program will help your child sleep through the night I am a firm believer that it will. Thank you so much Alex!!
Book a free, 15-minute consultation call with me today! During this free call, we'll discuss your child's specific situation and what I can do to help your family achieve peace and balance.