The time has come! A set schedule. Let's focus more on set sleeping times, rather than awake times. When you focus on these sleeping times it gives you and your baby predictability, but their proper awake times naturally occur!
Wake up – 6-7am
Nap 1 – 9/9:30am (wake by 11am)
Nap 2 – 2/2:30pm (wake by 4pm)
Bedtime – 6-7pm 
Daytime sleep: 2-3 hours
Nighttime sleep: 11-12 hours
1 night time feeds
Download your PDF  schedule here!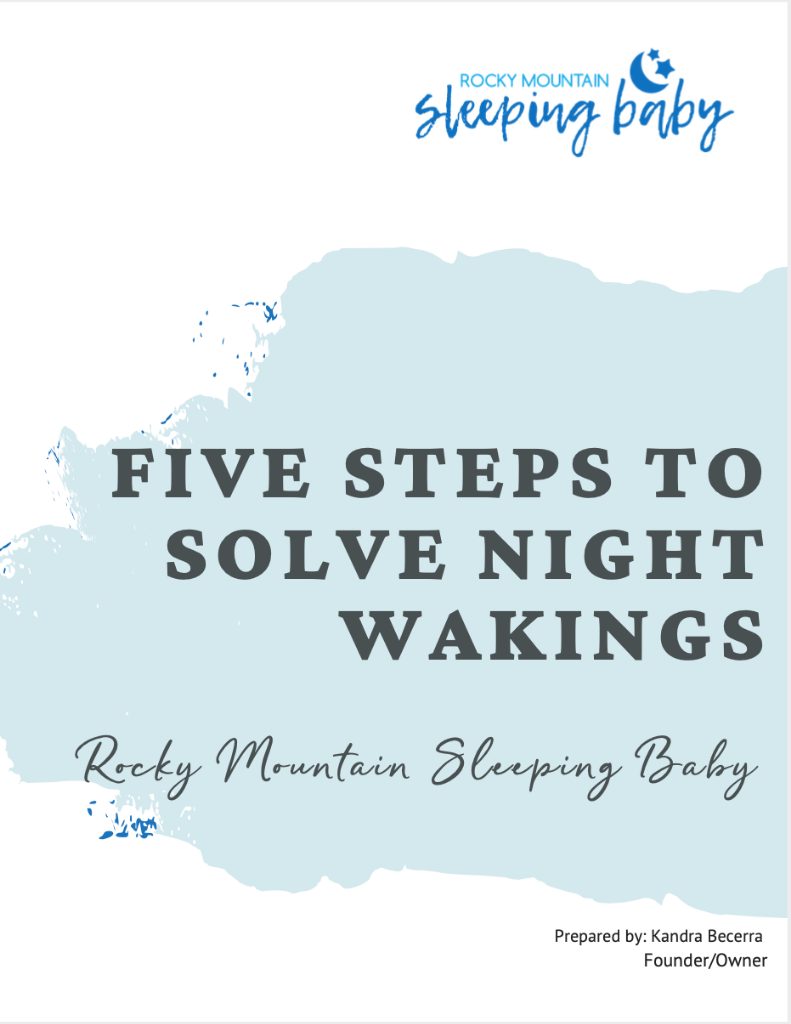 Free Download to Sleep Better Tonight!
Getting started with our Gentle Sleep Solutions That Work™ is easy! Request a free copy of "Five Steps to Solve Night Wakings" today for a quick start to getting your baby to sleep tonight!